In his new book, 'Romney: A Reckoning,' Mitt Romney revealed that Donald Trump once said to his son Josh Romney that suggested he was going to break up with his now-wife Melania. According to the older Romney, Trump's conversation with the younger Romney took place about 20 years ago at an NFL game.
The Start of Donald and Melania Trump's Relationship
Donald and Melania Trump have been a couple for over 25 years. They began dating in September 1998, even though Donald was still getting divorced from his second wife, Marla Maples.
They officially divorced in 1999, allowing Donald to openly date Melania, who was known as Melania Knauss back then.
Donald and Melania Trump's Engagement
Donald and Melania quickly became quite the couple after they started dating.
They did an infamously over-the-top radio interview with Howard Stern in 1999, and they also made appearances together while Trump pursued the idea of running for President as a member of the Reform Party in 2000.
A "Very Traditional First Lady"
Back then, Melania said she planned to be a "very traditional [First Lady], like Betty Ford or Jackie Kennedy," if Trump was able to make it all the way to the White House.
That plan didn't work out, but the two did end up getting engaged in 2004.
Donald and Melania Trump's Wedding
About a year after getting engaged, Donald and Melania Trump made things official by tying the knot during a wedding ceremony in Palm Beach, Florida.
A Big Event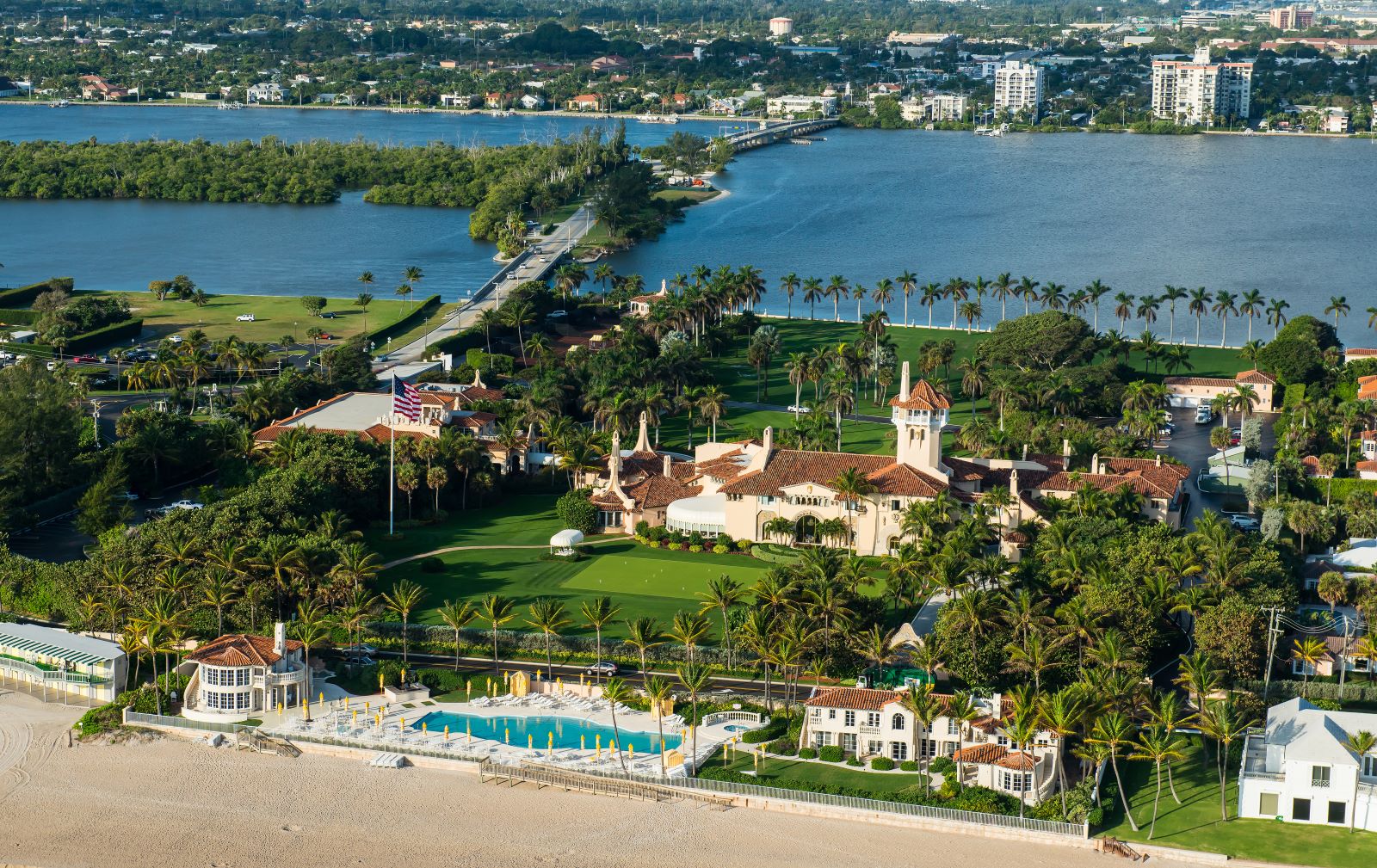 Their wedding reception was held at Trump's Mar-a-Lago estate, and there were a whole host of celebrities in attendance, including everyone from Bill and Hillary Clinton to Diddy and Shaquille O'Neal. The Trumps would go on to have their son Barron just a little over a year later.
Did Donald and Melania Trump Almost Break up Before All This?
Donald and Melania Trump's first few years together sound like a fairy tale.
But there is a new story making the rounds that makes it sound like their relationship wasn't all it was cracked up to be at the beginning.
Mitt Romney Touched on the Trumps' Relationship in His New Book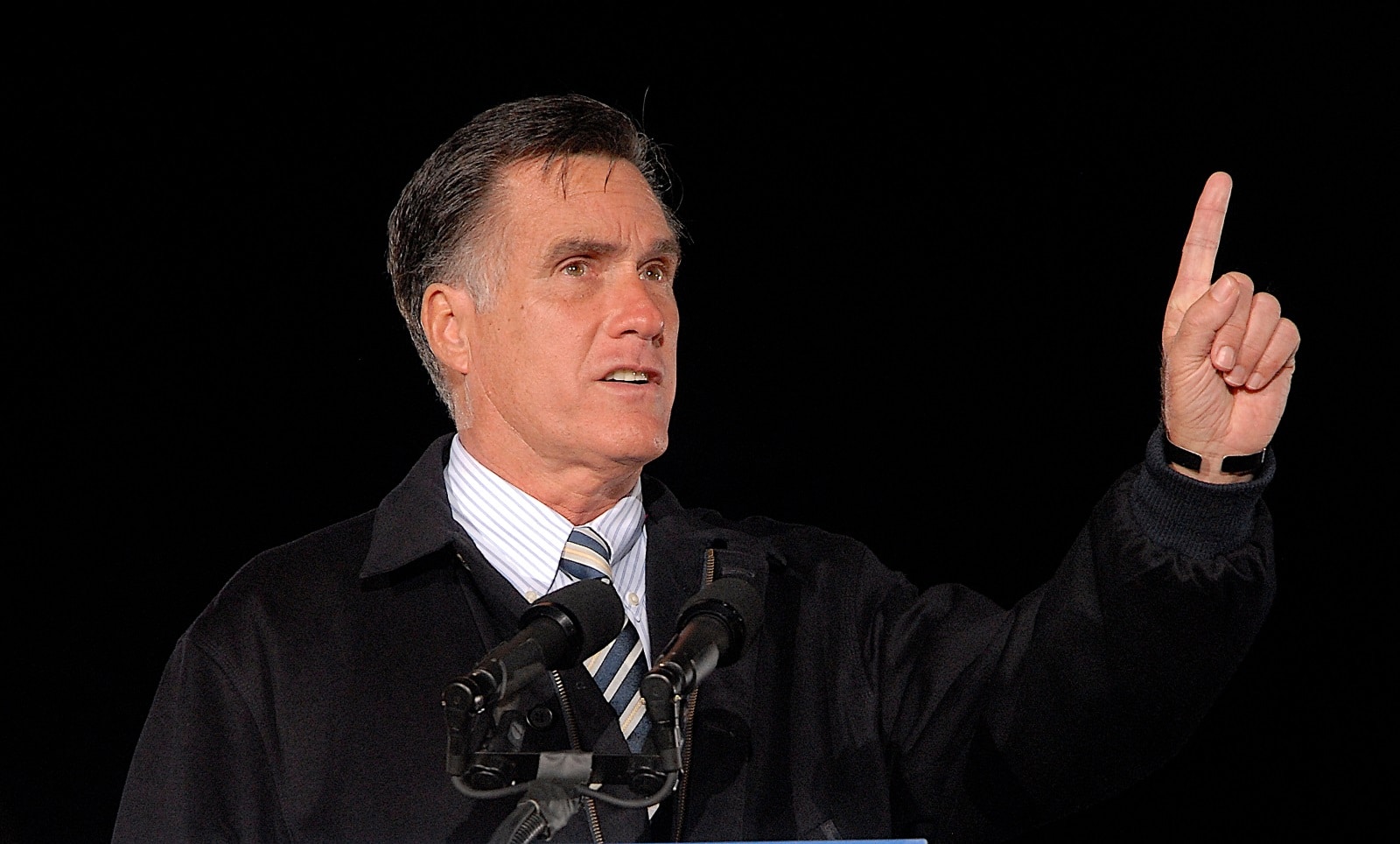 Mitt Romney is getting ready to release a book called 'Romney: A Reckoning,' and in it, he talks about Donald and Melania's relationship.
More specifically, he claims that he got the impression the Trumps were on the verge of breaking up almost 20 years ago when he ended up in the same place as them one night.
Romney and His Son Attended an NFL Game With the Trumps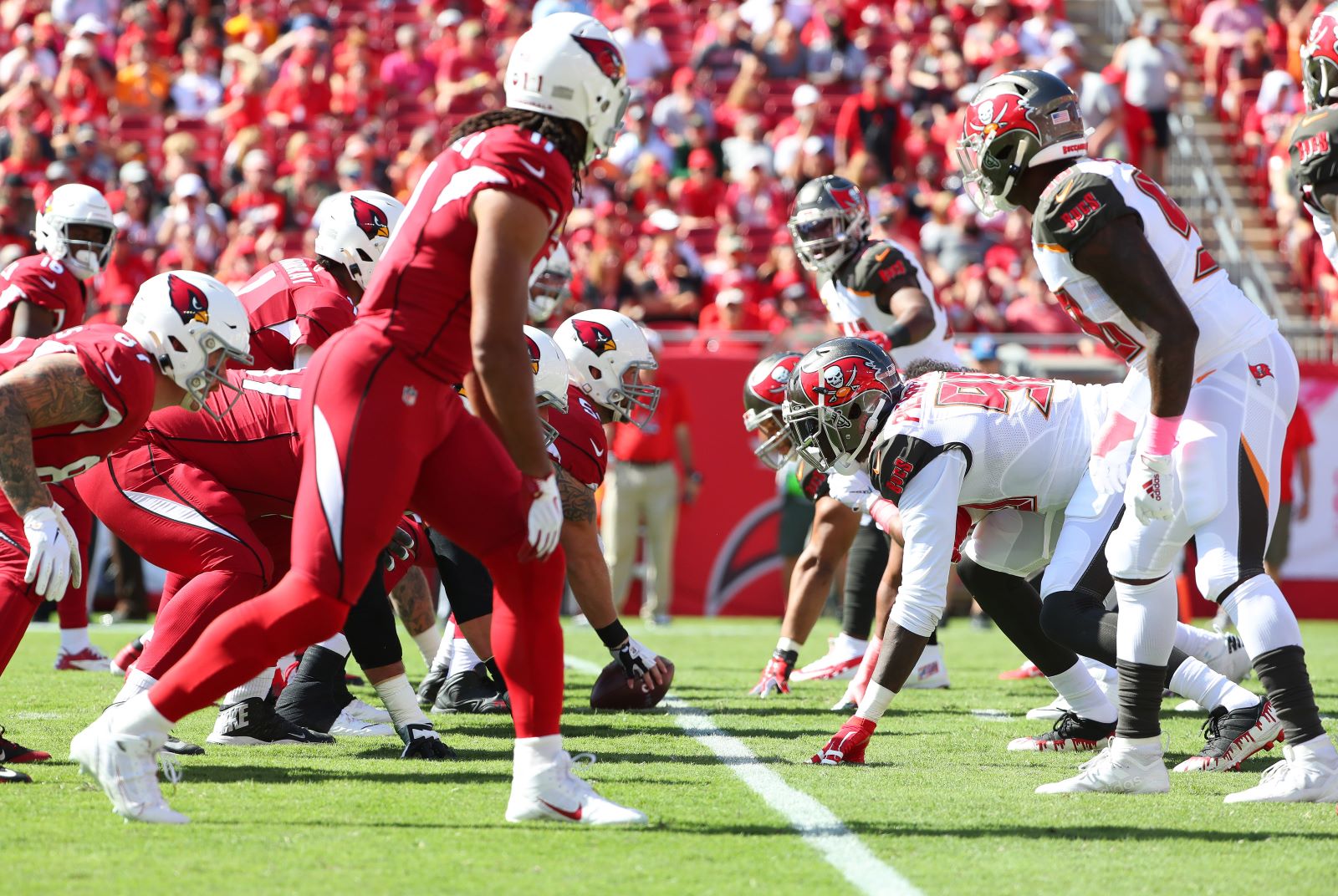 In his book, Romney remembers the time that he and his son Josh went to a New England Patriots game in the early 2000s that Donald and Melania Trump also attended.
They were all guests of Patriots owner Robert Kraft and spent the game talking.
Romney Claims Trump Made a Stunning Admission to His Son
At one point during the game, Romney claims that Trump made his way over to his son and started up a conversation about Melania.
During the course of this conversation, it sounded like Trump may have been thinking about breaking up with her.
"When I Drop Her…"
According to the older Romney, Trump pointed to a "leggy brunette" while talking to his son to show him who was dating.
He then followed that up by suggesting their relationship might not last too much longer. "Have you seen my girlfriend?" Trump apparently asked the younger Romney.
"When I Drop Her"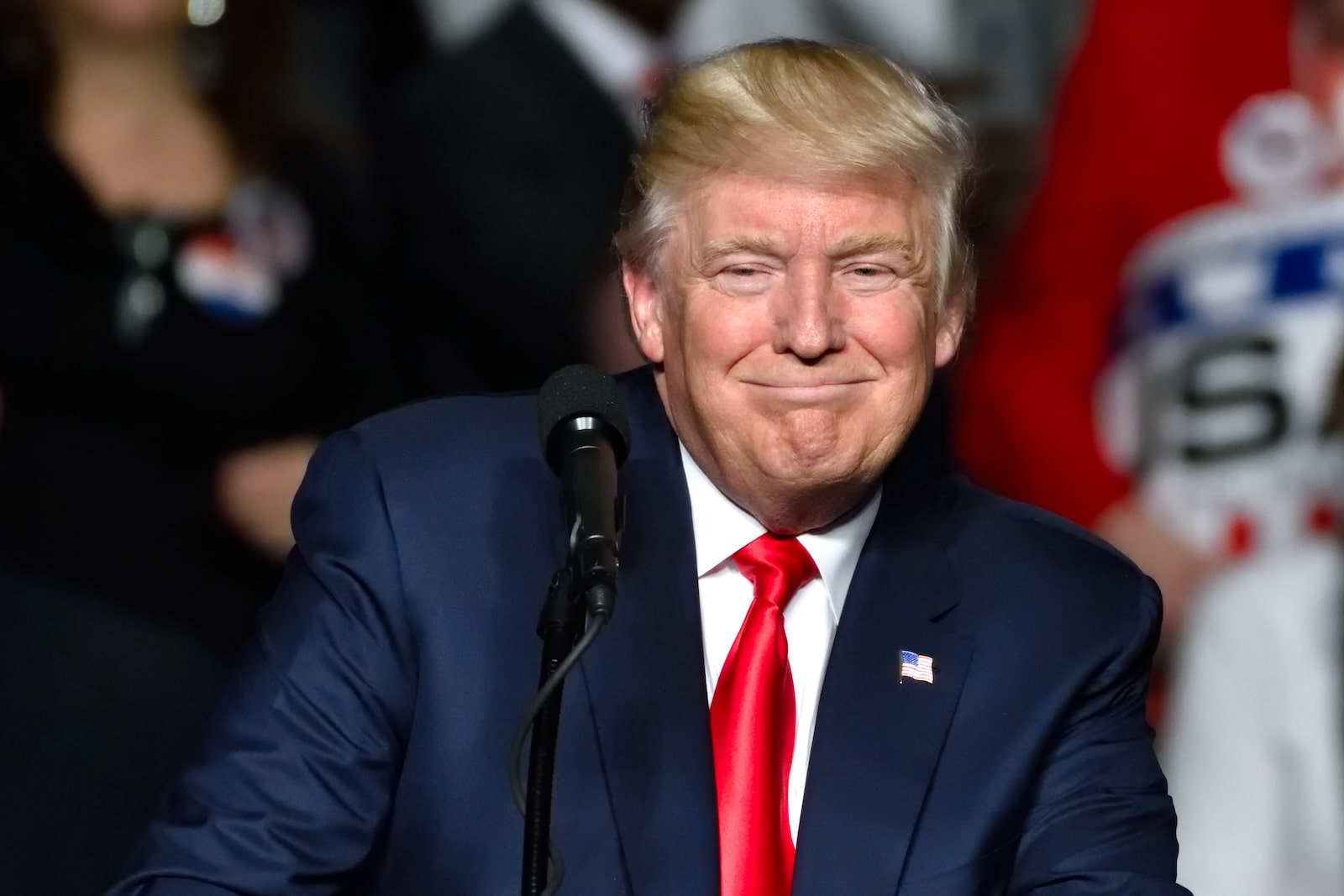 "When I drop her, the phone is gonna ring off the hook. Every guy in New York wants to go out with her."
Romney Provided Few Other Details About the Trumps
Romney didn't provide too many other details about this interaction. But obviously, Trump would not go on to "drop" Melania as he said he would.
It's probably safe to assume that all of this happened sometime before 2004 when Donald and Melania Trump got engaged.
Romney's Book Included Other Trump-Related Tidbits
As you might expect, this was far from the only thing Romney had to say about Donald Trump in his book.
There are also a bunch of other interesting tidbits related to the former President, including one involving Oprah Winfrey.
There Was Talk About Romney and Oprah Teaming Up to Defeat Trump
In his book, Romney also remembers a time when there was some chatter about him teaming up with Oprah Winfrey to run against Trump in the 2020 Presidential Election.
According to Romney, Oprah was the one who pitched the idea in an attempt to "save the country" from Trump, though he was quick to dismiss the idea since he felt it would have been to Trump's benefit to have them run.
Romney Considered Running Against Trump on His Own
Romney wasn't necessarily on board with the idea of teaming up with Oprah to run against Trump in 2020. But he admitted that he entertained the idea of running against Trump on his own.
He said he thought about doing it because, if nothing else, it would have given him the opportunity to get on the debate stage with Trump and call him out.
"That's Stupid. Why Are You Saying That?"
Romney actually went as far as to admit that he sometimes fantasized about making Trump look like a fool during a debate.
"I'd love being on stage with Donald Trump," he said, "and just saying, 'That's stupid. Why are you saying that?'"
Romney Wanted to Ask Trump One Specific Question
In his book, Romney confessed there was one question he was dying to ask Trump.
He wanted to bring up the time that Trump suggested Americans might be able to inject bleach to ward off COVID-19 and find out why he decided to say something like that at such a trying time for the country.
"Remind Me Again About the Clorox"
Romney discussed how Trump's bleach comment still bothers him to this day, and he admitted he can't believe so many Americans were able to overlook it.
"Every time Donald Trump makes a strong statement [during our theoretical debate], I'd say 'Remind me again about the Clorox,'" Romney said in his book. "Every now and then, I would cough and go, 'Clorox.'"
The post Mitt Romney Reveals Previously Unknown Trump Plan From 20 Years Ago Involving Melania and Other Surprising Details first appeared on Fistful of Dollars.
Featured Image Credit: Shutterstock / Evan El-Amin. The people shown in the images are for illustrative purposes only, not the actual people featured in the story.